Bundles
Regular price

£26.99

Sale price

£24.29

Unit price

per

Regular price

£25.05

Sale price

£22.54

Unit price

per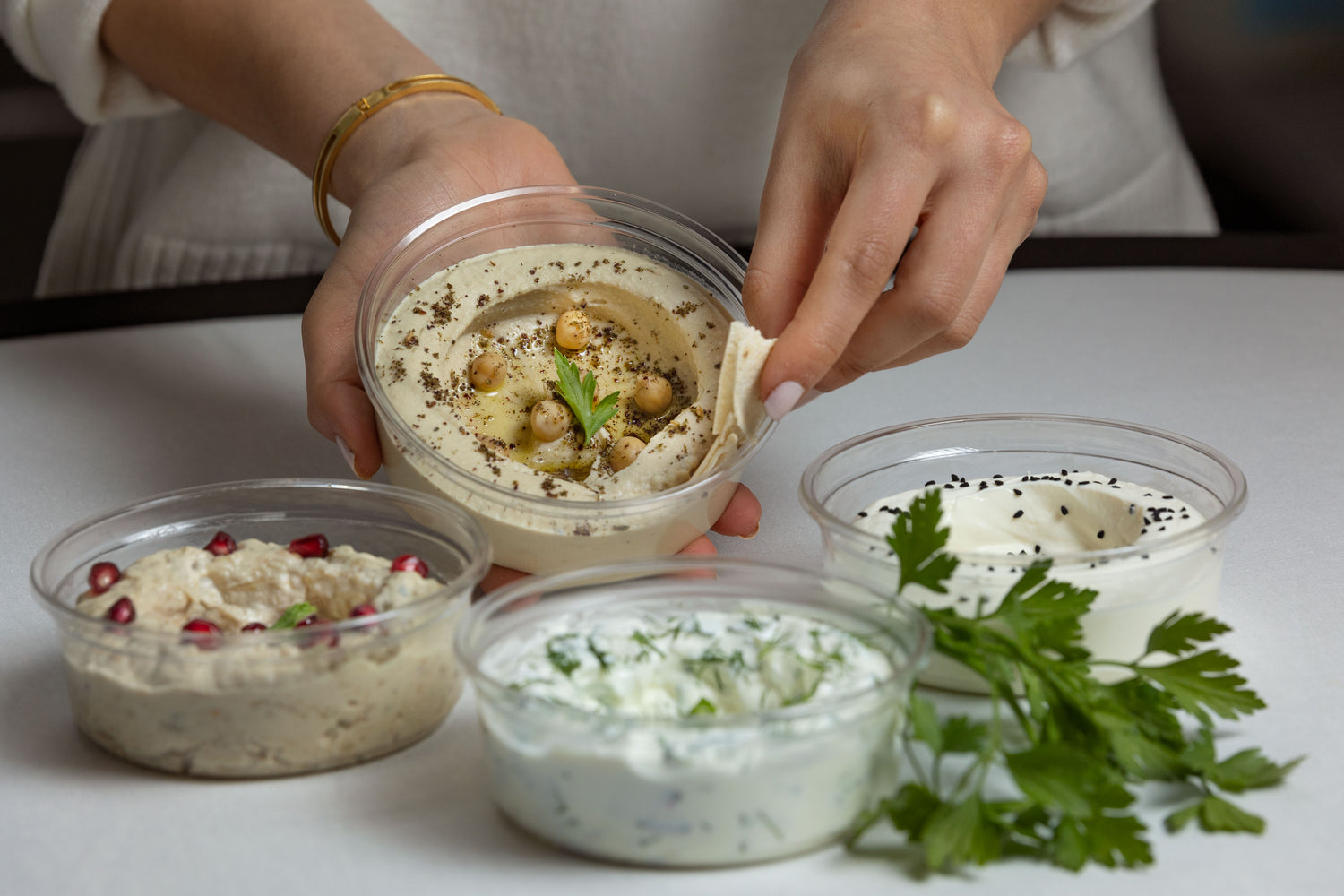 Order Kammoon's Lebanese Food Online At MyJam 
In the bustling food scene of London, Kammoon emerged in 2016, aiming to bring the mouth watering flavours of Lebanese cuisine to the city's food lovers. Kammoon, which translates to 'cumin' in English, is dedicated to promoting healthy and balanced meals, crafted from nature's best ingredients. These dishes are brought to life with aromatic spices that deliver to you the tastes of Lebanese home cooking.

Kammoon's collection offers a wide variety of delicious options. Their wraps include crowd favourites like falafel tabbouleh, cauliflower, chicken shawarma, and roasted veggie hummus, each bursting with authentic Middle Eastern flavours. Kammoon's dips, such as Labneh, zaatar hummus, tzatziki, and Moutabal baba ghanoush add an extra layer of taste to any meal, serving as the perfect accompaniment or stand-alone snack.

Beyond these, the brand's mezze and snack boxes offer a delightful mix of popular Lebanese dishes. The Falafel Halloumi and Falafel Hummus mezze boxes make for a satisfying meal, while the Falafel Tahini, Pumpkin Kibbeh, and Spinach Fatayer snack boxes are perfect for a light, flavorful bite.

Now, with a simple click, you can experience the essence of Lebanon from the comfort of your home. Enjoy the best of London's Kammoon delivered wherever you are in the UK, along with your regular grocery shop.