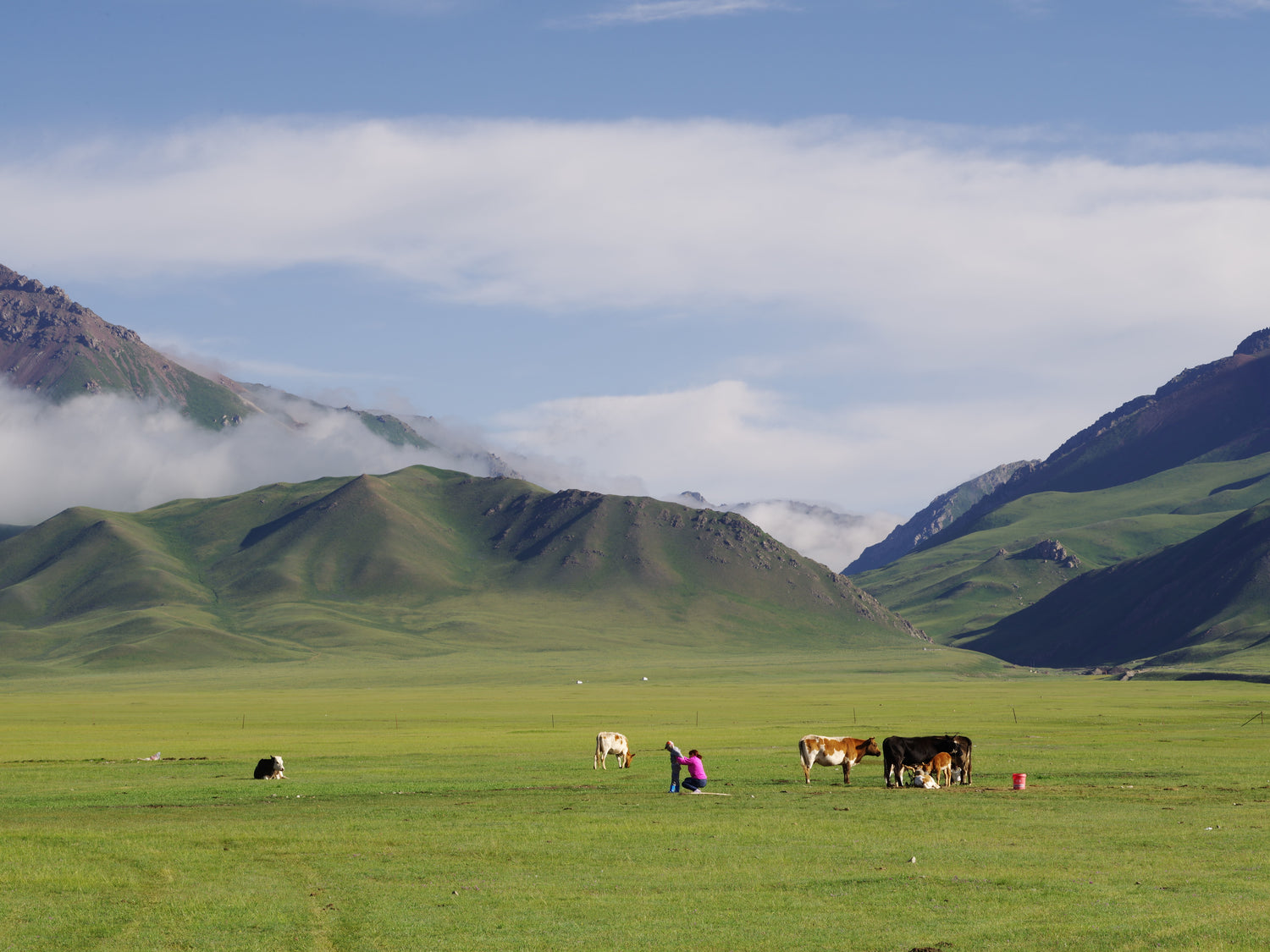 What is Grass Fed Meat?
Meat from cattle feeding on grass. It has a high degree of the healthy omega-3 fats in it. It also has less of the unhealthy saturated fat that is shown to be harmful to humans. Saturated fats are shown to increase the dangerous LDL cholesterol and are related to cardiovascular diseases.
What is Dry Ageing Beef?
Dry ageing is a process that involves hanging freshly slaughtered beef in a temperature-controlled environment for anywhere from a couple of weeks to several months or more before being trimmed and cut into steaks. During this process, naturally-occurring chemical changes, including bacterial, enzymatic breakdown, and oxidation, cause the meat to become more tender and flavorful. It is the depth of flavor and tenderness that creates value and sets dry-aged beef apart from what is found in the average grocery store.
Buy Quality Halal Steaks at MyJam
If you're after best-quality halal steaks and fine meats, here at MyJam we've got a selection of premium halal beef steaks, burgers and other prime lamb and veal cuts to suit all tastes. 
We've partnered  with  some of the best halal butchers in London, like Tariq Halal, Green Valley and Tom Hixson - it's some of the best halal meat that you'll find anywhere. Better still, we'll deliver these choice cuts, along with the rest of your favourite cultural groceries, nationwide. 
If you enjoy a halal steak, you'll love the choice of sirloin, rump and  rib-eye, and for the connoisseur why not indulge in grass-fed and dry-aged t-bone, porterhouse and tomahawk steaks from That Fat Cow. Is your mouth watering yet?
What you'll find here is all just part of the wide range of fresh halal meat from our halal butchery selection at MyJam. We've got over 200 choice cuts of halal beef, chicken, veal and more to choose from.  There's also a range of frozen halal products , cold cuts and halal hotdogs. so you can shop for all your halal groceries. 
When preparing to send you your order, we'll pack your fresh halal steaks with the best ice packs and insulated packaging to ensure they keep perfectly chilled while on their way to you. So, buy with confidence and choose the day you'll receive your delivery.